Benefits of learning Chinese Language at guoji dui INSTITUTE, NIGERIA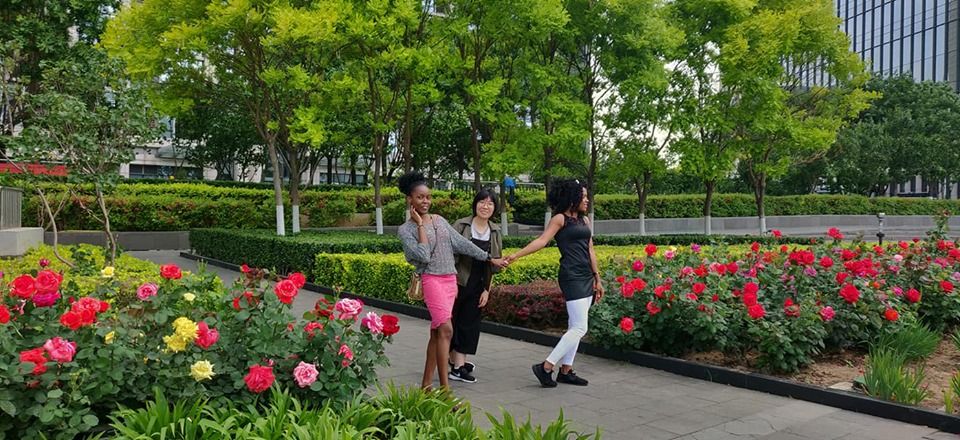 Students of Guoji Dui, Nigeria benefit from a wide variety of opportunities that include:
GUOJI DUI CHINESE LANGUAGE COURSE MODULE SCHOLARSHIPS
The Guoji Dui Chinese Language Course Module Scholarship is usually announced at the commencement of applications for a particular level.
It offers reduced course fee to students who possess a high level of interest in learning Chinese language displayed through early enrollment (determined by when the course fee is paid) into a particular level at Guoji Dui.
This scholarship is awarded on a first-come basis and can come in any of the two forms;
Quota allocation: Here, a fixed number of slots is announced and the scholarship closes once that number of persons get enrolled.


Deadline: In this case, a deadline is set so that all candidates that pay the course fee before that deadline benefits from the scholarship.
GUOJI DUI CHINESE LANGUAGE EXCELLENCE AWARD
Beginning from GD Level 2, students who successfully complete each level with astounding performance will qualify to benefit from the Guoji Dui Chinese Language Excellence Award. This award includes a full or partial refund of the fees that the student have paid to Guoji Dui.

GUOJI DUI STUDY CAMP EXPERIENCE
Students of Guoji Dui Chinese language school in Nigeria who have completed GD Level 2 can book to participate in Guoji Dui's in-country study camp experience where they meet and network with other students of Guoji Dui from other parts of the country.
The major objective of the study camp experience is to offer Guoji Dui students the opportunity to practice their Chinese language with other students and, most especially, with Chinese teachers.
The Chinese teachers will be on ground to answer questions each student may have and also provide corrections to the way the students speak and write Chinese.
Students will also have the chance to learn more about Chinese culture and way of life, as well as learn about the host environment.
The Study Camp Experience can last from a few days to as much as one or two months depending on the students' preference.

JOB PLACEMENT AND RECOMMENDATION
Students of Guoji Dui Chinese Language Training School that have completed Guoji Dui Level Four can get facilitation for job placement at local (and international) Chinese companies that are in need of local workers who are proficient in Chinese language to carry out translation-related jobs like Office Executive, Factory Workers Support Executive, Marketing Support Executive, Sales Executive, Human Resource Executive, Department Managers, Public Relations Executive, Research Assistant, Logistics Support Executive, Legal Assistant, Company Representative, Company Manager and others.
Good recommendations can also be provided to students who have the need.

GUOJI DUI SHORT TERM INTERNATIONAL CULTURAL IMMERSION SCHOLARSHIPS TO CHINA
Support for international cultural immersion trips to China is granted to students of Guoji Dui who have successfully completed GD Level 3 (or higher) and have been determined by Guoji Dui to have astounding performance.
Such students can receive full or partial sponsorship from Guoji Dui to spend one month, three months or six months in China for an amazing Cultural Immersion program to help them learn about China and also improve their Chinese language abilities.

GUOJI DUI LONG TERM INTERNATIONAL SCHOLARSHIPS FOR STUDY IN CHINA
Guoji Dui Long Term International Scholarship for Study in China is provided to deserving students (who have completed a minimum of Guoji Dui Level 4) towards acquiring professional Chinese language teaching degree in China. The term duration is usually between two to three years.